The promenade in Albufeira, at lunch with Grandparents.
The schools will be out (again!) in the next couple of weeks for mid-winter break. This is usually the time when I start thinking about what to do or where to go for Spring Break. My boys are in different schools (elementary and middle) so some years their Spring Break happens on different weeks – which is a royal nuisance. But when the school closure dates line up, April is a great time of the year to take advantage of lower prices for airfares between the U.S. and Europe. Here's a selection of photos from our trip to the Algarve in Portugal in 2007. I love Ireland and always love getting to hang out with family, but it's wet and windy in April. So, family members joined us in Portugal where it was fairly warm, with bright sunny days – and, as you can see, brought smiles all around.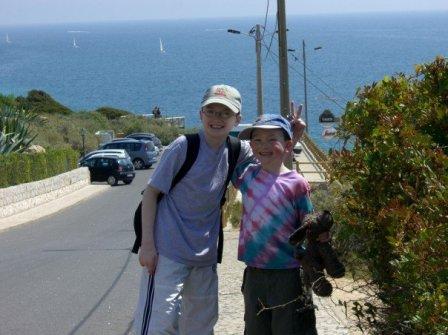 Beach walk in Carvoeiro – which is the pretty village where we stayed.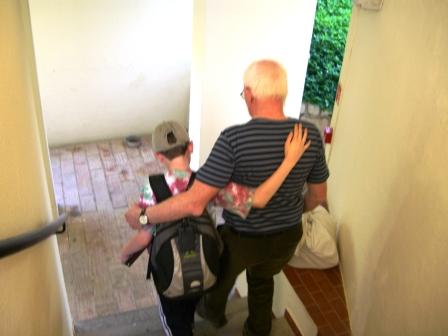 CAM and his Grandfather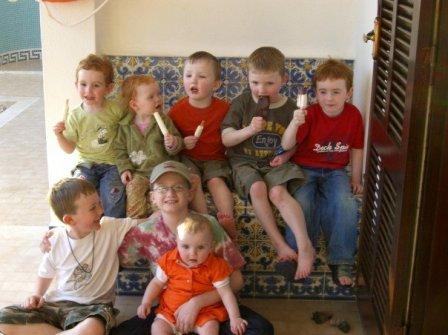 Sometimes you need to add ice-cream to get kids to sit still for a photo.
Wander on over to DeliciousBaby for more Photo Friday fun.
Related Links
6 Tips for Planning a Destination Family Reunion
Family Reunion in Tuscany
Subscribe to this blog using RSS, email or follow me on Twitter.

Share and Enjoy