A holiday vacation in Los Angeles, California can be a fun-filled experience for the whole family. Prepare ahead of time by taking care of all the details, from booking cheap flights to LA to planning the itinerary for your family vacation. If you are going on your first trip to the City of Angels, consider the following family-friendly destinations.
Universal Studios in Hollywood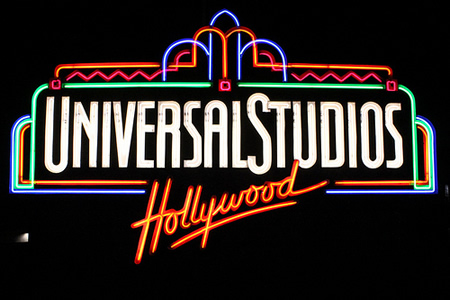 Topping the list is the Universal Studios located in Hollywood. Universal Studios has themed rides, 3D cinemas, shows, and tours. Some of the most popular themed rides include Revenge of the Mummy, Shrek, and Jurassic Park, all created based on the actual movie. The Studio Tour and Special Effects Stage offer visitors a closer look at the moviemaking process.
Griffith Park
The Los Angeles Zoo and Griffith Observatory are situated within this 4,000 acre park up in the hills of Los Angeles. Aside from these two popular attractions, Travel Town and the Gene Autry Center for Western Heritage Museum are also located inside Griffith Park. For those who love train rides, check out the railroad attractions in Travel Town, Carolwood Pacific, and Southern Railroad.
California Science Center
Not far from downtown Los Angeles is the California Science Center, a family friendly educational and entertainment complex. As the West Coast's largest center for science, it offers interactive activities and exhibits about ecosystems, communication, transportation,
inventions, and others. They also have a Fun Lab and an IMAX theater with the largest movie screen in the city.
Rancho La Brea Tar Pits
In the center of Los Angeles is the La Brea Tar Pits in Hancock Park, a paleontological excavation site made famous for its massive discovery of dinosaur bones and fossils. Adjacent to the tar pits is the George C. Page Museum, which currently houses some of the prehistoric finds in a series of educational displays and exhibits. Museum guests can also walk around the park to see dinosaur replicas near the tar pits.
Other Theme Parks
There are several popular theme parks located near Los Angeles; each park has something unique and interesting to offer visitors from outside the city. Take your pick from a variety of fun-filled attractions in
Disneyland, Knott's Berry Farm and Six Flags Magic Mountain.
When traveling to the city, visit these fun-filled attractions for an enjoyable time with your family. Maximize your tour budget by booking one of the best cheap flights to LA. Make your trip to Los Angeles a stress- free experience by careful planning and budgeting.
Photo credits:
Universal Studios sign: prayitno
Science center: NASA Goddard Space Flight Center
Share and Enjoy