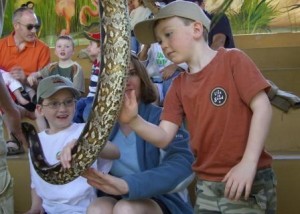 I got a huge kick out of the comments readers left when I posted a photo of the WanderDad with a huge snake – taken in Zambia in 1969. On reading these, WanderDad suggested that I follow up with my photos of the next generation of our family with a python – taken at a petting zoo outside Algoz in Portugal.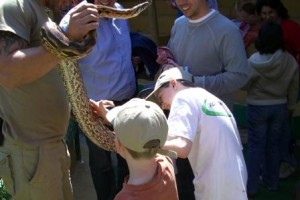 As I mentioned last week, Spring Break is a great time for low fares to Europe and The Algarve, on the south coast of Portugal is quite beautiful at that time of year.
Wander on over to DeliciousBaby for more Photo Friday fun.
Subscribe to this blog using RSS, email or follow me on Twitter.

Share and Enjoy