Family World Trip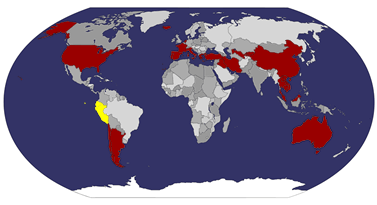 Map Legend: 9%, 26 of 263 Territories

In Progress

Not Yet Started


























The map above shows all the countries we visited on our family world trip. Now that we're back, I'm realizing that we have thousands of photos to share and hundreds of stories to tell about this amazing adventure.
As I write stories and share them here, I'll update the map. Clicking on a country that is 'In Progress' (Yellow) or 'Completed' (Green) will take you to a summary page with photos and stories about where we went and what we did when we visited that country.
Like what you've read and interested in reading more? Subscribe to the WanderMom feed using rss or email , follow me on Twitter or become a fan on Facebook.
Share and Enjoy