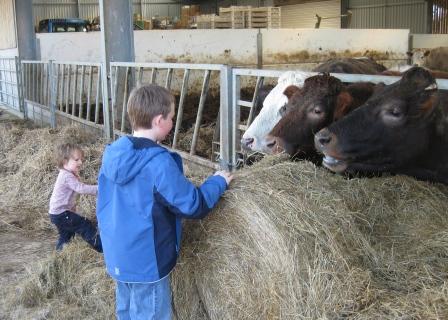 I found Cornwall Farm Shops a great alternative to shopping for organic food at a grocery store – the sights and sounds are much more interesting. The cows were a huge attraction for BigB and his younger cousin – who was very proud to show us "his farm".
The Long Close Farm is between the picturesque village of Mylor – a mecca for water sports enthusiasts – and Flushing, a short drive from Penryn. For sailing enthusiasts, the Mylor Sailing School offers many courses and classes for new and experienced sailors at any level of ability.
Head on over to DeliciousBaby for more Photo Friday fun!
Related Posts:
Attractions in Cornwall
Flight Cancelled!
Subscribe to this blog using RSS, email or follow me on Twitter.

Share and Enjoy