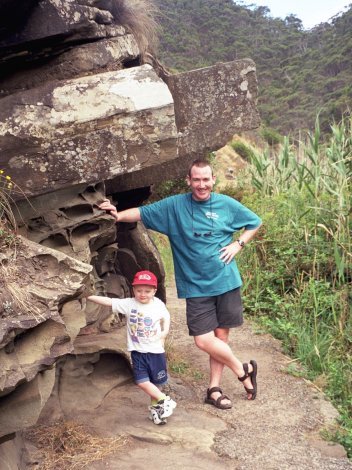 I was flipping through old photos during this past week looking for photos to use to illustrate my presentation for the author event at World Wide Books and Maps in Seattle – to promote Traveling With Kids. Coming across this photo was a total surprise – a very pleasant one
We visited Australia in 2000, spending some time in Melbourne first and then taking a short road trip along the Great Ocean Road in Victoria. Naturally, with a preschooler in the car, we couldn't spend all our time driving, so we broke up the day by exploring some of the hiking trails we passed – which is where this photo was taken.
Check out more fun Photo Friday photos on DeliciousBaby.
Related Posts:
A Beary Big Firefighter at Melbourne Fire Station
Monday Dreaming of Melbourne
Share and Enjoy