This is my alma mater, Queen's University Belfast (photo credit flickr).
I studied at Queen's from 1988 to 1991, during which time the "Troubles" flared at irregular but still frequent intervals. I remember clearly the hushed conversations around the quad when the Gibraltar jury returned it's verdict; the horror at the Kent Barracks bombing; the tensions and mixed emotions around the campus when the Guilford Four were released. (And that was just what was happening in Norn Iron. During the same period on the world stage, the Berlin Wall fell, Nelson Mandela became a free man, Margaret Thatcher resigned, and the first Gulf War started and ended. Whew!)

Botanic Gardens, Belfast (Photo credit: flickr)
Belfast in the late Eighties was a tense city with an army patrolling the streets, thorough bag searches at entrances to public places (nothing like the politeness of the TSA) and hovering helicopters. But I enjoyed my time there. I lazed in the tranquility of the Botanic Gardens, took brisk walks along the Lagan and spent way too many nights in bars along the Golden Mile .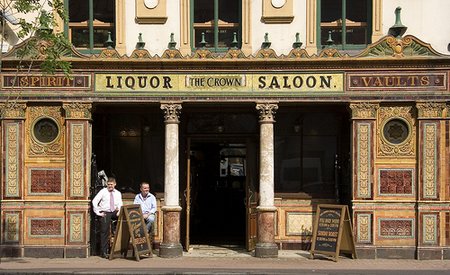 I'm excited that Belfast has been selected by Frommer's as a "Place to Visit" in 2009. It's taken a long time and the weight of history and conflict for the city to get to this point. For me, this is a beacon of hope in today's troubled times. If you're in the area, stop in for a visit, I'm sure they'll be excited to show you around. (And have a pint at the Crown or Lavery's for me).
Share and Enjoy